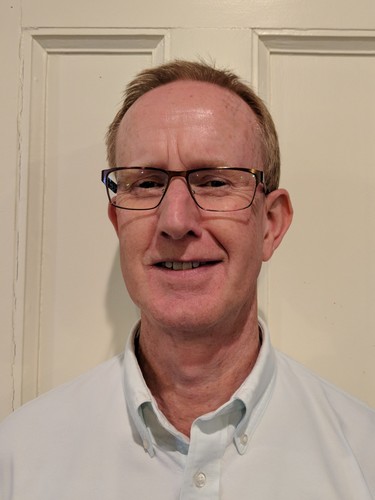 Graeme was born and spent the first 22 years of his life in Scotland and in that time was a member of the Church of Scotland. After many years working in England and Bermuda, Graeme came to Canada with his family in 1995. While in Bermuda, Graeme spent time as a member of the Lutheran congregation.
The first few months in Victoria were spent church shopping at Lutheran and Anglican churches. After many disappointing Sundays, the family attended St. John's on the advice of a family friend and have never left. In his time at St. John's, Graeme has been a member of parish council, a warden, chaired the Property Committee, co-chaired the project to re-roof the church, and chaired the Redevelopment Committee. In his other life, Graeme has worked in the Information Technology field for almost 40 years.
Graeme enjoys worshiping at St. John's, being a member of the great community that St. John's is, and is committed to seeing St. John's remain a vibrant member of the Victoria community meeting the needs of the congregation and the wider community.