Within the midst of the fear and uncertainty of our recent pandemic years were present small everyday acts of compassion and kindness in quiet, intimate moments between friends, family and strangers. More noisily, we heard the banging of cooking pots, and saw love all around us visibly expressed through childlike hearts in windows in gratitude for of essential workers and others who kept our world going. These small persistent acts bore witness to the presence of love which gives hope and courage to our lives.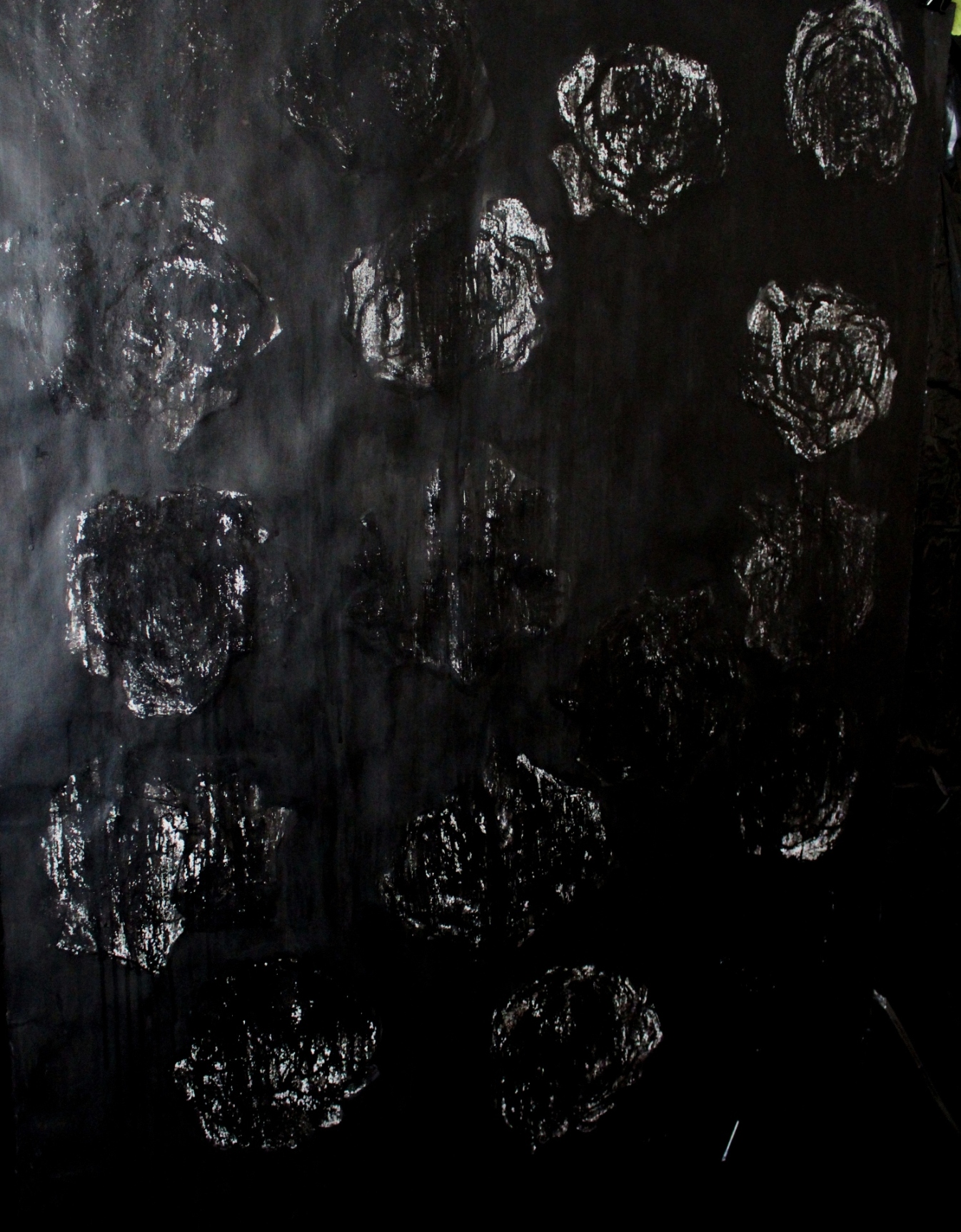 Roses in my art work The Persistence of Love in a Time of Disaster represent people known and unknown in our present day and in history, who live through difficult times with courage and compassion. Some roses are almost completely obscured by ink, yet in all the paintings the image of love- the rose- perseveres.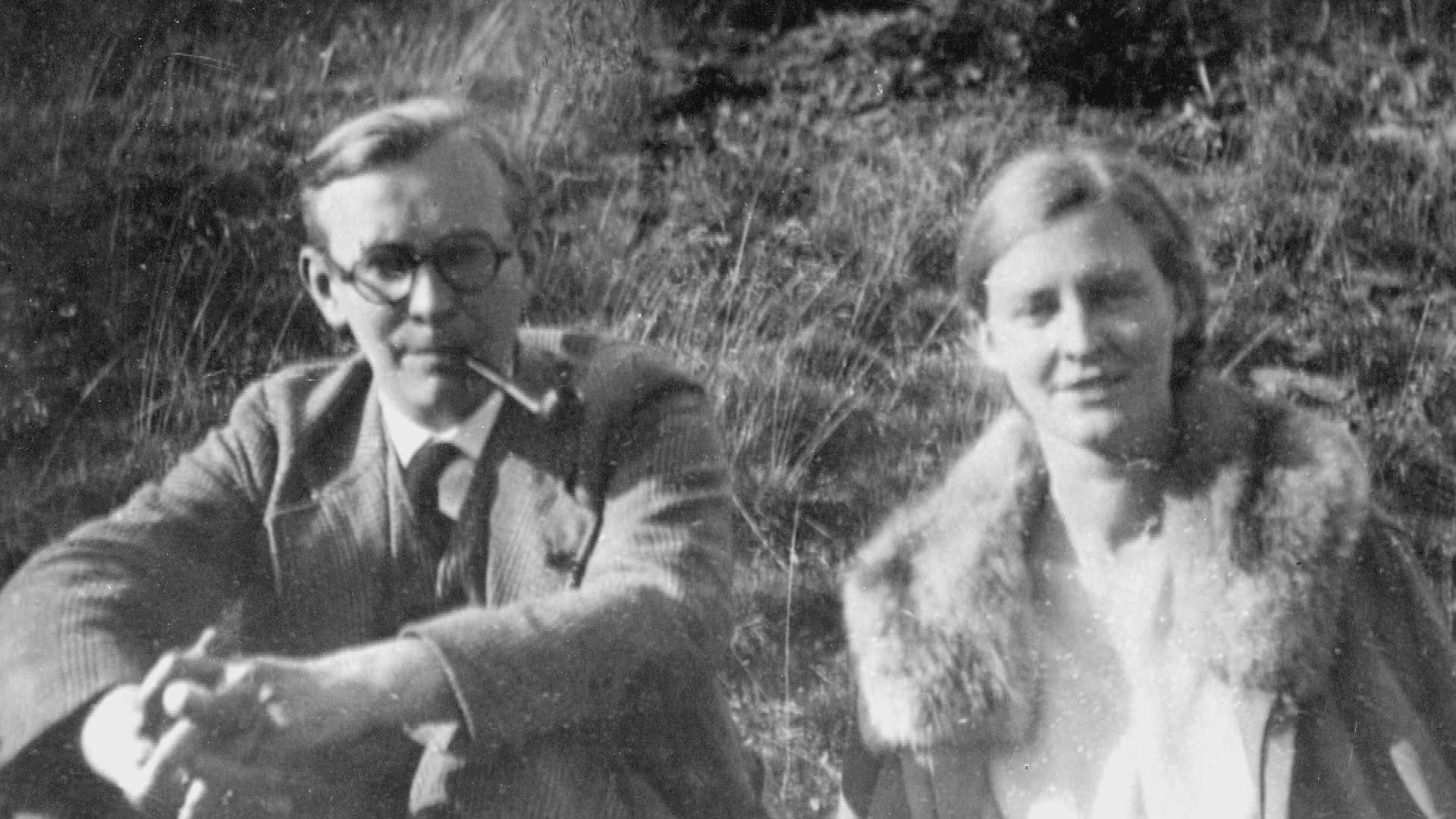 One of the people who inspired this art, lost his life for resisting the Nazi Regime. Arvid Harnack was a jurist, economist and scholar, cousin to Dietrich Bonhoeffer and married to Mildred Fish who was the only American sentenced to death by direct order from Hitler. Yet it is not the brave work of he, Mildred and their friends that I highlight today, it is the presence of love in their lives which shines in Arvid's last letters before his execution.
With one week to live, his letter to Mildred bears witness to something greater than terror and death:
"If in the last months I found the strength to be inwardly calm and composed, and when I wait for that which I know is coming...I have to thank above all the fact that I feel a strong attachment to all that is good and beautiful in this world, and to the whole earth I have the feeling which sings out of the poet Whitman....
.....As well I have thought regularly of you and all our loved ones at eight o'clock in the morning and nine o'clock at night. They all think of us at the same time. Do it as well; then one knows that the feelings of love merge in the world." (Dec 14, 1942)
And with hours to live, a letter was written to Arvid's family. Sharing it today ties the story of Christmas and Easter together.
"Within the next hours I will depart this life. I would like to thank you all again for all your love which you have shown me, especially of late. Thinking of it made all heaviness seem light. Tonight I will hold a small pre-Christmas celebration, in that I will read the story of Christmas to myself. And then will come the moment of departing...
"PS, You should all celebrate Christmas really well. That is my last wish. And also sing: "I pray to the Power of Love."
The full letter to Arvid Harnack's wife Mildred Fish may be read here.
And his letter to his family may be read here.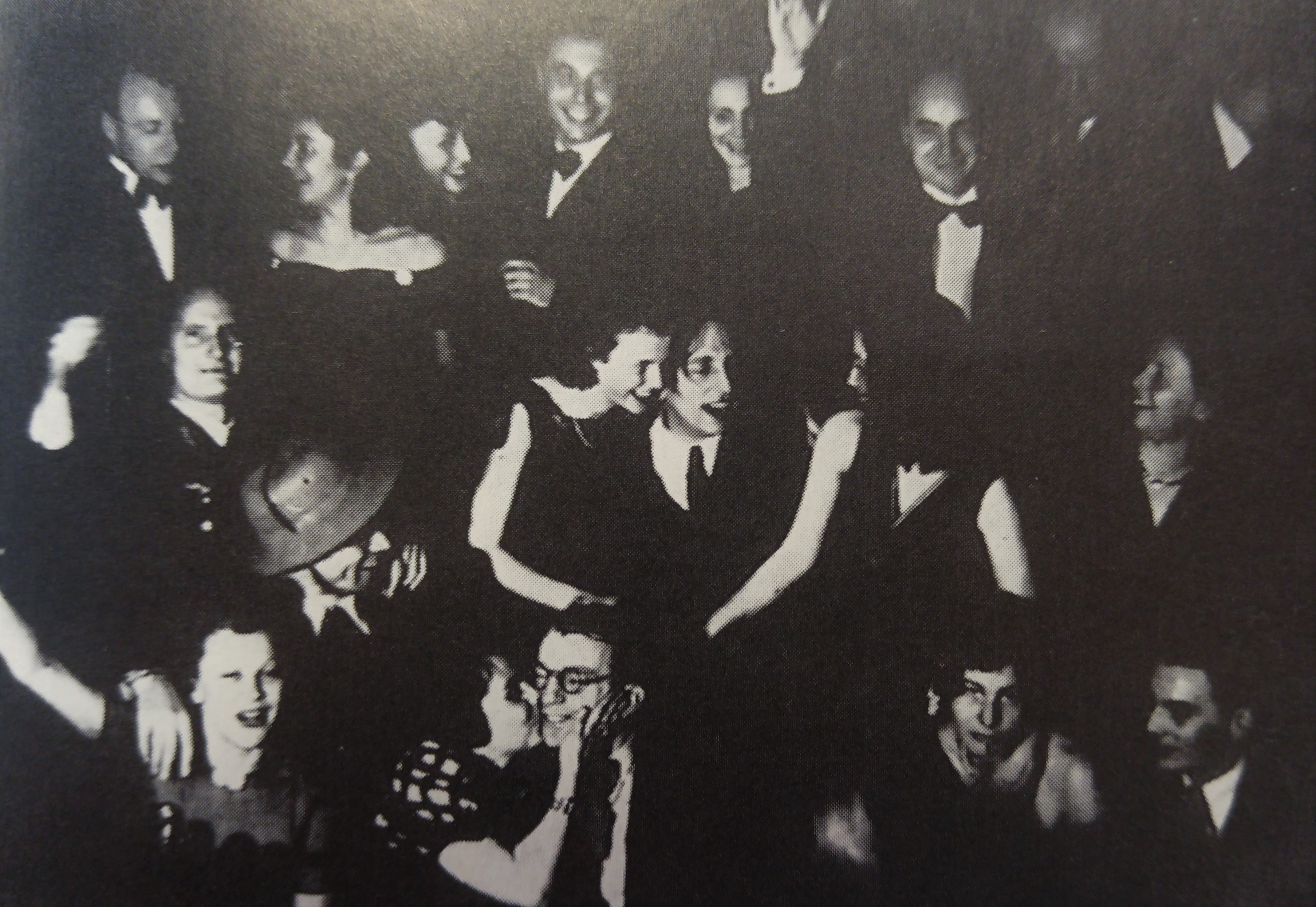 Ephesians 3:14-19
For this reason I kneel before the Father, from whom every family in heaven and on earth derives its name. I pray that out of his glorious riches he may strengthen you with power through his Spirit in your inner being, so that Christ may dwell in your hearts through faith. And I pray that you, being rooted and established in love, may have power, together with all the Lord's holy people, to grasp how wide and long and high and deep is the love of Christ, and to know this love that surpasses knowledge—that you may be filled to the measure of all the fullness of God.

Photos: -

Arvid and Mildred Harnack -"Red Orchestra" is the name the Gestapo used for the resistance circle Arvid and Mildred Harnack belonged to. I titled the above painting the same "Red Orchestra"

A photo of members of the Red Orchestra at a wedding.

This photo produced a lot of worry for the group. It's uncanny how it relates to my paintings.

<![CDATA[em9ZUlRad3I4TmZtcW95eXpNcStidGs0MjNSVWR0VUZkL21DTEgzSS9zaDcvSW9HV0tMdmViN216SmE3VUt1K1c4Wnd1MzMrdUwwOHk2WHZ0aVZwTy9Vb2I0L083ck1HbzBybVY1TVZyWnlVVk1jeGNCZTdGUThPcy82Vzh2M2JuSmhOMVhKaEdYRVFLTytSZXNkbGROSUs0b3dCQ0VpcWdTSlVQamxiTkpJPS0tWjlqdTdHZjUxSGhON0pCL2g0MHR4UT09--50d4707b285222e1b75228f4799a6523dd71c4db]]>