Today's Daily prayer will be live with Alastair on our St John the Divine Facebook Page at noon. The order of service is taken from the Society of St Francis' Daily Prayer book Celebrating Common Prayer and is a simple form of Prayer During the Day.
If you would like to follow the Order of Service it is downloadable below.
What would you like us to pray for? We would love to hear from you - thanksgivings and intercessions welcome, either through this contact form here or in the comments/via messanger on Facebook. Likewise if there are forms of service that you would like us to re-use or new forms you would like us to explore please do get in touch. And if you would like to join our team of Prayer Leaders online, please contact Alastair, again via Facebook or email.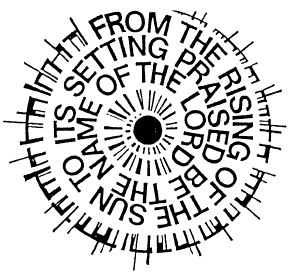 <![CDATA[cVU3TVNBd2lBd0MwUUdlM1d2aHhVQ0ViNmIrWXMxWWx1VDE5cTg3SXZQc21LMWhwVXNsdVEveVBJaUlVeW83bm41NlRjSHFPb2tNOGJzQTdabTc3MjZhVXRSdlF3bUFGNFg2V1JZSXM1ZE94VWhhVzlwSFVOOG5zMElqeWJRMWhiWndiRFN2dmFRZUg1L1dxM2c3SFZDaFN4WEtKblFpT0h3TE16T2hJS0R3PS0tNU9tQ0dXaUdJOExuQk1Vb0cyeWRMdz09--70c5a5538a2443a03ce62dceffcf0204ac42e2c3]]>