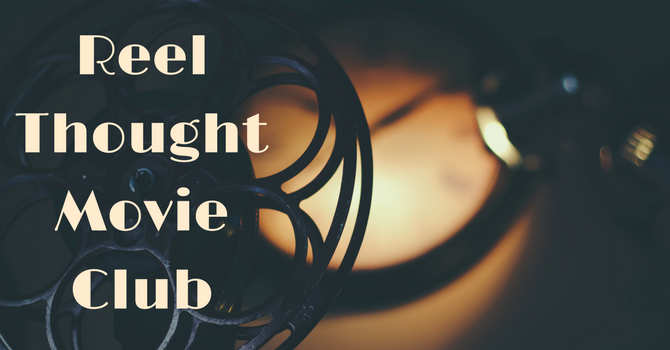 Save to your Calendar
Wednesday January 29, 2020 Five Broken Cameras
with the assistance of the Social Justice Action Group and commentary by Dr. Martin Bunton, Department of History, UVic
This award-winning documentary, jointly directed by Palestinian farmer Emad Burnat and Israeli film maker Guy Davidi, is an inspiring, and at the same time profoundly disconcerting, study of the daily challenges of Palestinians living in the West Bank and their relations with both the encroaching Israeli settlements and the Israeli Army. It portrays the attempts of Burnat and his neighbours in the community of Bil'it to combat non-violently their treatment as strangers in their own land. The film, made roughly ten years ago, has continuing relevance, not least because of the recent decision of the Trump administration not to oppose Israeli settlement in the territory.
Dr. Bunton is an expert in Middle Eastern history and is author of the concise, eminently readable, and balanced study, The Palestinian-Israeli Conflict: A Very Short Introduction (Oxford University Press, 2013).
Past and Planned
Here is what was shown and what was planned at the moment this was posted (16 Jan 2020).
| Date | Day | Title | Year | Mins. | IMDb |
| --- | --- | --- | --- | --- | --- |
| 17-Feb-2016 | Wed | Chocolat | 2000 | 121 | |
| 24-Feb-2016 | Wed | Whale Rider | 2002 | 101 | |
| 02-Mar-2016 | Wed | Babette's Feast | 1987 | 103 | |
| 09-Mar-2016 | Wed | The Intouchables | 2011 | 112 | |
| 16-Mar-2016 | Wed | Jesus Christ, Superstar | 1973 | 107 | |
| 02-Mar-2017 | Thu | Pleasantville | 1998 | 124 | |
| 09-Mar-2017 | Thu | Philomena | 2013 | 98 | |
| 16-Mar-2017 | Thu | Arrival | 2016 | 116 | |
| 23-Mar-2017 | Thu | The Other Son | 2012 | 105 | |
| 30-Mar-2017 | Thu | The Brand New Testament | 2015 | 115 | |
| 06-Apr-2017 | Thu | Moonlight | 2016 | 111 | |
| 19-Apr-2017 | Wed | Hidden Figures | 2016 | 127 | |
| 17-May-2017 | Wed | Les Miserables | 2012 | 158 | |
| 21-Jun-2017 | Wed | Lady in the Van | 2015 | 104 | |
| 19-Jul-2017 | Wed | May I Be Frank | 2010 | 97 | |
| 20-Sep-2017 | Wed | Jesus of Montreal | 1989 | 120 | |
| 18-Oct-2017 | Wed | Corpus Christi: Playing with Redemption | 2012 | 78 | |
| 15-Nov-2017 | Wed | Testament of Youth | 2014 | 130 | |
| 20-Dec-2017 | Wed | The Muppet Christmas Carol | 1992 | 86 | |
| 17-Jan-2018 | Wed | A Man Called Ove | 2015 | 116 | |
| 21-Feb-2018 | Wed | Amazing Grace | 2006 | 117 | |
| 28-Feb-2018 | Wed | The Help | 2011 | 146 | |
| 07-Mar-2018 | Wed | Calendar Girls | 2003 | 108 | |
| 14-Mar-2018 | Wed | Silence | 2016 | 161 | |
| 21-Mar-2018 | Wed | Corpus Christi: Playing with Redemption | 2012 | 78 | |
| 04-Apr-2018 | Wed | The Theory of Everything | 2014 | 123 | |
| 16-May-2018 | Wed | The Hundred-Foot Journey | 2014 | 122 | |
| 06-Jun-2018 | Wed | Amazing Grace | 2006 | 117 | |
| 20-Jun-2018 | Wed | The Castle | 1997 | 85 | |
| 18-Jul-2018 | Wed | Mrs. Palfrey at the Claremont | 2005 | 108 | |
| 19-Sep-2018 | Wed | The Women's Balcony | 2016 | 96 | |
| 17-Oct-2018 | Wed | Quartet | 2012 | 98 | |
| 13-Nov-2018 | Tue | Goodbye Christopher Robin | 2017 | 107 | |
| 12-Dec-2018 | Wed | Millions | 2004 | 98 | |
| 16-Jan-2019 | Wed | Human Flow | 2017 | 140 | |
| 26-Feb-2019 | Tue | Big Eden | 2000 | 117 | |
| 13-Mar-2019 | Wed | Atanarjuat: The Fast Runner | 2001 | 167 | |
| 20-Mar-2019 | Wed | Even the Rain (También la Lluvia) | 2010 | 103 | |
| 27-Mar-2019 | Wed | Smoke Signals | 1998 | 89 | |
| 03-Apr-2019 | Wed | Hochelaga: Land of Souls | 2017 | 100 | |
| 10-Apr-2019 | Wed | Indian Horse | 2017 | 100 | |
| 15-May-2019 | Wed | Amélie | 2001 | 122 | |
| 19-Jun-2019 | Wed | Pride | 2014 | 117 | |
| 17-Jul-2019 | Wed | Vitus | 2006 | 123 | |
| 18-Sep-2019 | Wed | The Chorus (Les choristes) | 2004 | 97 | |
| 17-Oct-2019 | Thu | Loving Vincent | 2017 | 95 | |
| 20-Nov-2019 | Wed | Unfinished Song (aka Song for Marion) | 2012 | 94 | |
| 18-Dec-2019 | Wed | Nativity! | 2009 | 105 | |
| 29-Jan-2020 | Wed | Five Broken Cameras | 2011 | 94 | |
| 19-Feb-2020 | Wed | Finding Your Feet | 2018 | 111 | |
| 04-Mar-2020 | Wed | Where Angels Fear to Tread | 1991 | 116 | |
| 11-Mar-2020 | Wed | A Room with a View | 1985 | 117 | |
| 18-Mar-2020 | Wed | Howards End | 1992 | 142 | |
| 25-Mar-2020 | Wed | Maurice | 1987 | 140 | |
| 01-Apr-2020 | Wed | A Passage to India | 1984 | 164 | |