Today I read a headline from The Guardian.
'Nobody has ever been astonished by an apple' – sorry Cézanne, but still lifes are dull as hell
I find myself astonished at the beauty of apples every day. Every day I comment about the colour, pattern and shape of the apples I cut up for snack for the kids I care for; I am truly grateful and charmed. From 'Taste and see the Lord is good' to imagining the nourishment of the Fruits of the Spirit when I taste the perfect combination of tang and sweetness, there is a wealth of theology in this humble everyday keep the doctor away fruit.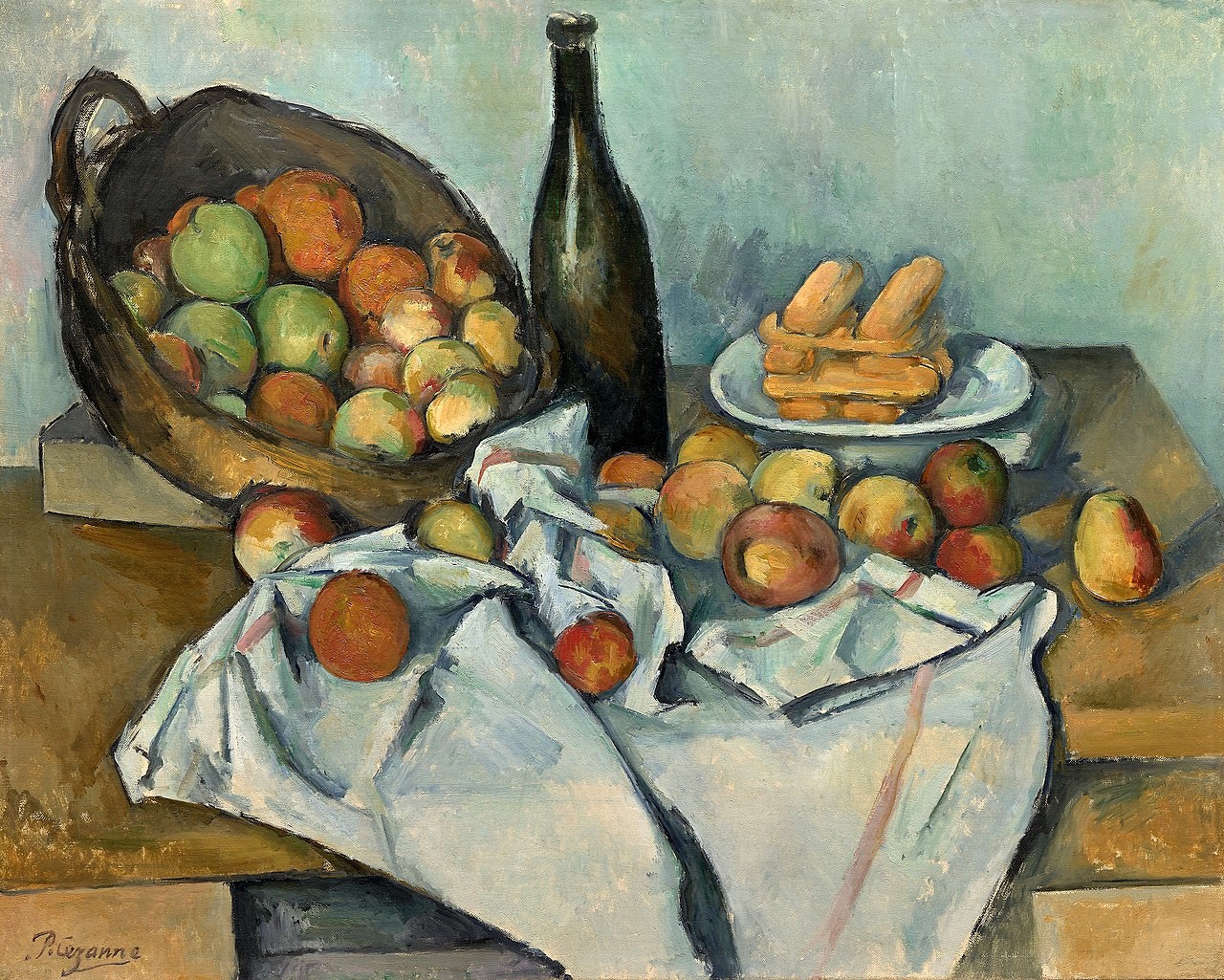 There is a change in our world over the last fifty or sixty years or so that leaves us dull to the beauty of the ordinary. And even though our culture is saturated with images, these flitting constant distractions seem to have worn down our ability to take in the gorgeousness of real life around us. There is so much enthusiasm for AI generated 'Art' and much of it is striking. Bright high contrast fluorescent colours penetrate our worn out vision with fantastical pictures. But for me it highlights how much we have we lost our capacity to find wonder in the world we inhabit.
The article itself is quite interesting even if the author does not share my love of the beauty of the ordinary. But I want to say, 'Sorry, but there are at least two people who are astonished by an apple' Myself and Paul Tillich.
Paul Tillich one of the Twentieth Century's most respected theologians said:
"I must say something which goes back to my earliest encounter with the visual arts immediately after I came out of the ugliness of the First World War and was introduced to modern art by a friends, Dr Eckhard V. Sydow, who wrote the first book on German Expressionism. At that time I came to the conclusion than an apple of Cezanne has more presence of ultimate reality than a picture of Jesus by Hoffman..."
Here is a link to the Guardian article: Nobody astonished by an apple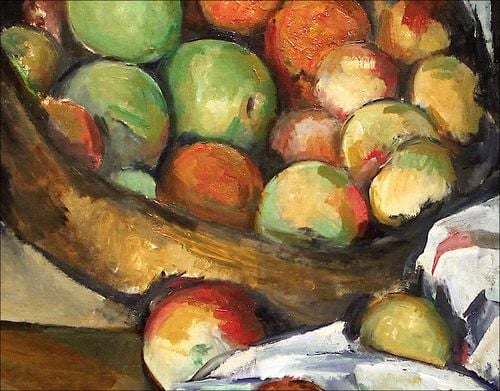 Psalm 104.1,2,26-29
Bless the Lord, O my soul. ♦
O Lord my God, how excellent is your greatness!
You are clothed with majesty and honour, ♦
wrapped in light as in a garment.
You spread out the heavens like a curtain ♦
and lay the beams of your dwelling place in the waters above.

O Lord, how manifold are your works! ♦
In wisdom you have made them all;
the earth is full of your creatures.
There is the sea, spread far and wide, ♦
and there move creatures beyond number, both small and great.
There go the ships, and there is that Leviathan ♦
which you have made to play in the deep.
All of these look to you ♦
to give them their food in due season.
When you give it them, they gather it; ♦
you open your hand and they are filled with good.

-------------------------------------------------------------------------------------------

Images: Paul Cezanne, The Basket of Apples, 1893 and Detail

<![CDATA[SzlOcktjYmo2TDZUM2hUanUrczFHSi9XUG4xU0Q5NWE0SkNCeGQxT1VMVmpZUUZTTy9CSTY2Yzc1ZTl2ZHRNRlpMUko1VnE4MUZHbEh6UklqRXV5UmFBSm9IZWRXOWlYRXBvN0d4M1ZGaXlZR05xbHJtQStNZnZYRG0yaDI5RzR2QVV0SHdmMnk2ZWN0R1FaeXdGSlZRUUVSdm1icVhUdUVwZGdOM2tqY2lRPS0tNVpCSVJYeDFMRWJ4a2d0aVBwTDRxUT09--87113b4080778043c73914791a837c750752f542]]>