Today is the day set aside in the Turtle Island (North American) Anglican Churches' calendar for the Commemoration of John Keble, priest, poet, and one of the key figures of the Oxford Movement, which was very much responsible for the revival of 'High Church' tradition (aka Anglo-Catholicism or Tractarianism) in the Church of England in the 1800s.
Throughout the year we remember people from the history of the Church who by their life and work have borne witness to the love and life of God, beginning with the first Apostles, right up to the present day. The list is too long to share, but our Commemorations and Feast Days include Peter and Paul, Augustine of Canterbury, Tertullian, Iraneus of Lyon, Perpetua, Felicity and their companions, Teresa of Ávila, Ursula, Francis of Assisi, Claire of Assisi, Henry Budd, Cecilia, Lawrence, and many more (you can click on any of the names above and try and work out why I chose these).
These people, many given the honorific title 'Saint' - though the writings of the Christian Scriptures refer to every member of the Church as 'Saints' - are not held up as impossible examples of faith, but as companions on our own journey, our own dance, of faithful living. Like us they were all flawed and fallible, hopeful and despairing, loving, praying, learning, human beings. In their faults and failings as well as their example of compassionate, faithful living, I am grateful for the way in which they offer glimpses of God.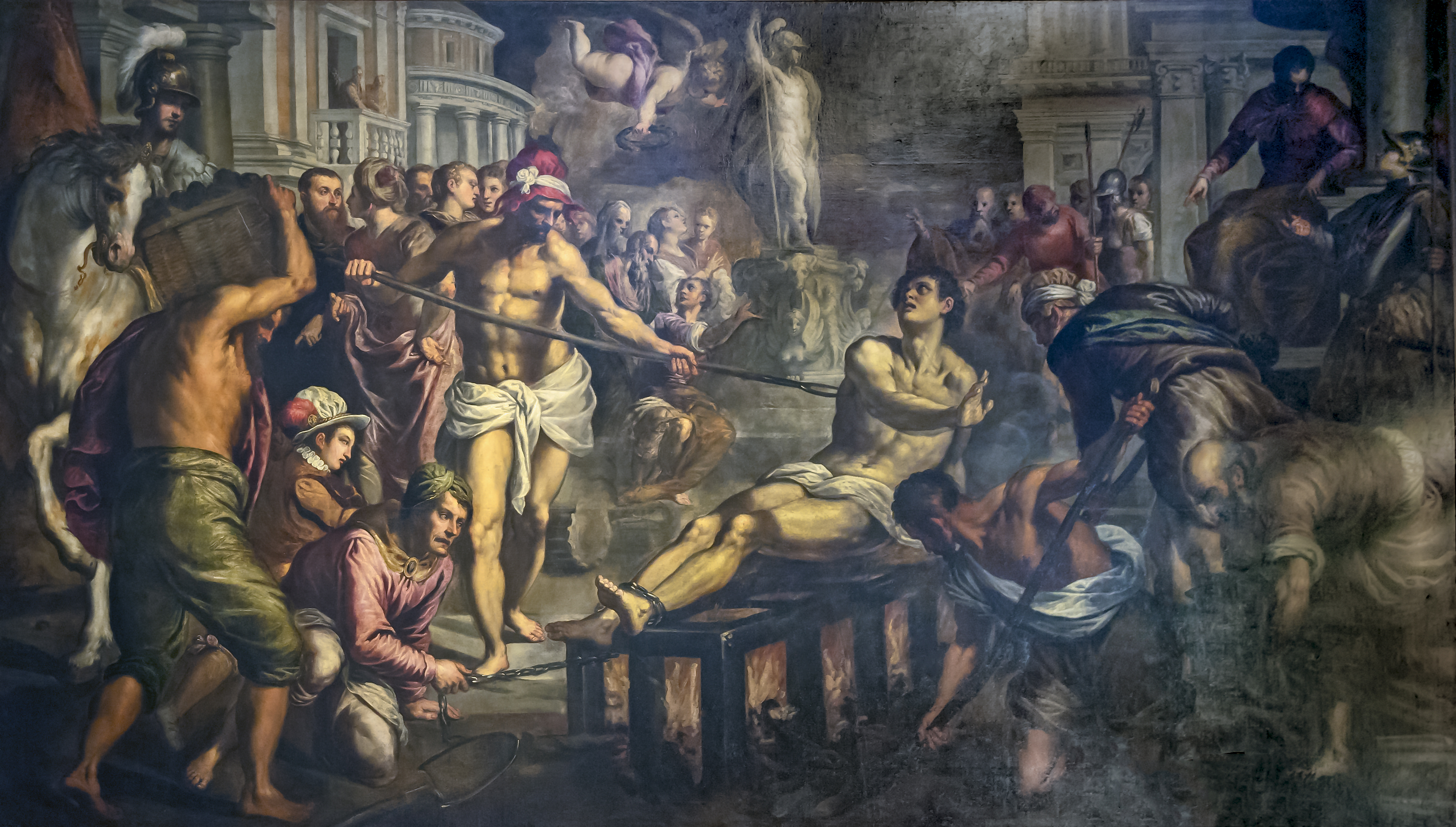 1 Corinthians 1.1-3
Paul, called to be an apostle of Christ Jesus by the will of God, and our brother Sosthenes,

To the church of God that is in Corinth, to those who are sanctified in Christ Jesus, called to be saints, together with all those who in every place call on the name of our Lord Jesus Christ, both their Lord and ours:

Grace to you and peace from God our Father and the Lord Jesus Christ.

Painting - Martyrdom of San Lorenzo- by Palma il giovane

<![CDATA[cWNmSDB2SExXN1hFc1ljblAwaDJxcmdDNmErNEdEVG1WWHpyZTNIdDJHck1QZkthZDlNUzFVYWZtVlZsa1doNkZidnNyNUVHWFJqSWdzNHczSjFNRzJPMWtkOXg2K0NycVBtUHNYcnZ4WWtQL3FQYkdBeVlsbCs2Q3dNcVdrTHpId1VSeGovUFN2YzVwVHpLblVoei9SRWlvZE9nbHFZVURSYVhsVm0xdHVJPS0tVnRxZGFSYkNLTHR5VmJYWTh3WlZJdz09--3de8ad4dfb964adeb58ec6255708296c0d8f8f7b]]>