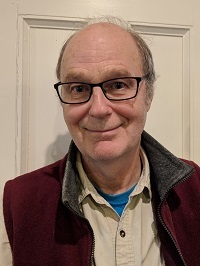 I came to B.C. in 1983 from Manitoba with a background in theology, history and anthropology from the University of Manitoba and St. John's College. When I came to the Victoria area, I found work as a health care worker in an institution followed by work as a home support worker and care aide. I am currently retired from active employment but volunteer at the St. John's food bank and Our Place on a monthly basis. I enjoy reading, listening to music, walking and riding my bicycle. I live in St. John's Court and have attended St. John the Divine for about 8 years in total. I am looking forward to collaborating with other members of parish council to further the best interests of the church.
Elected February 25, 2018
---
Contact Rod through the office. See the office contact details below.