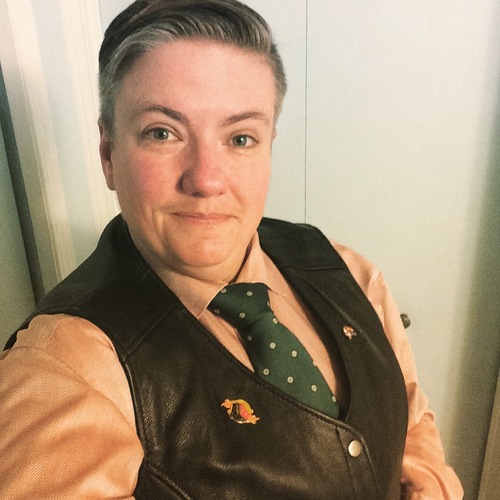 I grew up in the Anglican church with an extended family full of clergy but was baptized in the Presbyterian church when I was nine years old by the father of a friend. As a teen I hung out in the wilds of Montreal finding hidden alters to the Virgin Mary and studying voice and theatre.
I came back to the Anglican church as an adult, and a slightly reluctant queer, in Prince George. As a Pride activist in the north it seemed like a strange place to find a spiritual home, but the rector Peter Zimmer had a lot to do with it. St. Michael and All Angels was where I found community, saw my mother find her calling, served the Integrity ministry, had my son baptized, served on Parish Council and helped hire a church secretary. I never thought I would find a church community like it. Imagine my surprise when I found St. John's! What a relief and a pleasure. You'll often find me in the back of the church at the 10am service with my partner Molly, singing my heart out.
Jaded from managing in the tech industry I cautiously agreed to serve as treasurer, partly in order to experience finding God in the numbers rather than using the numbers as God. It is a humbling pleasure to learn and grow with our amazing Finance Committee.
---
Contact Kate through the office. See the office contact details below.