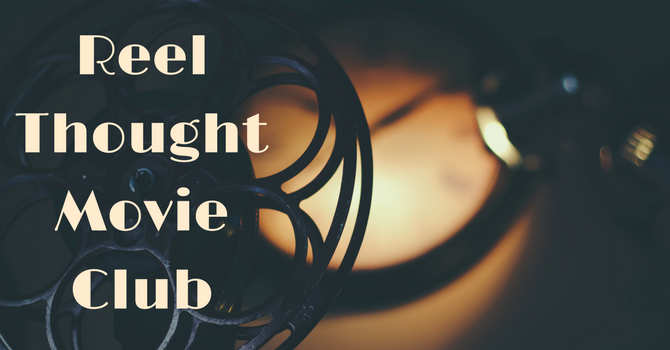 Save to your Calendar
Wednesday February 19, 2020 Harriet
This month we are marking Black History Month with a Victorian-era Joan of Arc story with connections to Canada.
Anyone who achieved what the indomitable Harriet Tubman achieved would be considered remarkable, but when you consider that she was a rural woman of colour with absolutely no privilege in the society into which she was born, her life takes on extraordinary proportions. This film does justice to her life and legacy.
Past and Planned
Here is what was shown and what was planned at the moment this was posted (16 Jan 2020).
| Date | Day | Title | Year | Mins. | IMDb |
| --- | --- | --- | --- | --- | --- |
| 17-Feb-2016 | Wed | Chocolat | 2000 | 121 | |
| 24-Feb-2016 | Wed | Whale Rider | 2002 | 101 | |
| 02-Mar-2016 | Wed | Babette's Feast | 1987 | 103 | |
| 09-Mar-2016 | Wed | The Intouchables | 2011 | 112 | |
| 16-Mar-2016 | Wed | Jesus Christ, Superstar | 1973 | 107 | |
| 02-Mar-2017 | Thu | Pleasantville | 1998 | 124 | |
| 09-Mar-2017 | Thu | Philomena | 2013 | 98 | |
| 16-Mar-2017 | Thu | Arrival | 2016 | 116 | |
| 23-Mar-2017 | Thu | The Other Son | 2012 | 105 | |
| 30-Mar-2017 | Thu | The Brand New Testament | 2015 | 115 | |
| 06-Apr-2017 | Thu | Moonlight | 2016 | 111 | |
| 19-Apr-2017 | Wed | Hidden Figures | 2016 | 127 | |
| 17-May-2017 | Wed | Les Miserables | 2012 | 158 | |
| 21-Jun-2017 | Wed | Lady in the Van | 2015 | 104 | |
| 19-Jul-2017 | Wed | May I Be Frank | 2010 | 97 | |
| 20-Sep-2017 | Wed | Jesus of Montreal | 1989 | 120 | |
| 18-Oct-2017 | Wed | Corpus Christi: Playing with Redemption | 2012 | 78 | |
| 15-Nov-2017 | Wed | Testament of Youth | 2014 | 130 | |
| 20-Dec-2017 | Wed | The Muppet Christmas Carol | 1992 | 86 | |
| 17-Jan-2018 | Wed | A Man Called Ove | 2015 | 116 | |
| 21-Feb-2018 | Wed | Amazing Grace | 2006 | 117 | |
| 28-Feb-2018 | Wed | The Help | 2011 | 146 | |
| 07-Mar-2018 | Wed | Calendar Girls | 2003 | 108 | |
| 14-Mar-2018 | Wed | Silence | 2016 | 161 | |
| 21-Mar-2018 | Wed | Corpus Christi: Playing with Redemption | 2012 | 78 | |
| 04-Apr-2018 | Wed | The Theory of Everything | 2014 | 123 | |
| 16-May-2018 | Wed | The Hundred-Foot Journey | 2014 | 122 | |
| 06-Jun-2018 | Wed | Amazing Grace | 2006 | 117 | |
| 20-Jun-2018 | Wed | The Castle | 1997 | 85 | |
| 18-Jul-2018 | Wed | Mrs. Palfrey at the Claremont | 2005 | 108 | |
| 19-Sep-2018 | Wed | The Women's Balcony | 2016 | 96 | |
| 17-Oct-2018 | Wed | Quartet | 2012 | 98 | |
| 13-Nov-2018 | Tue | Goodbye Christopher Robin | 2017 | 107 | |
| 12-Dec-2018 | Wed | Millions | 2004 | 98 | |
| 16-Jan-2019 | Wed | Human Flow | 2017 | 140 | |
| 26-Feb-2019 | Tue | Big Eden | 2000 | 117 | |
| 13-Mar-2019 | Wed | Atanarjuat: The Fast Runner | 2001 | 167 | |
| 20-Mar-2019 | Wed | Even the Rain (También la Lluvia) | 2010 | 103 | |
| 27-Mar-2019 | Wed | Smoke Signals | 1998 | 89 | |
| 03-Apr-2019 | Wed | Hochelaga: Land of Souls | 2017 | 100 | |
| 10-Apr-2019 | Wed | Indian Horse | 2017 | 100 | |
| 15-May-2019 | Wed | Amélie | 2001 | 122 | |
| 19-Jun-2019 | Wed | Pride | 2014 | 117 | |
| 17-Jul-2019 | Wed | Vitus | 2006 | 123 | |
| 18-Sep-2019 | Wed | The Chorus (Les choristes) | 2004 | 97 | |
| 17-Oct-2019 | Thu | Loving Vincent | 2017 | 95 | |
| 20-Nov-2019 | Wed | Unfinished Song (aka Song for Marion) | 2012 | 94 | |
| 18-Dec-2019 | Wed | Nativity! | 2009 | 105 | |
| 29-Jan-2020 | Wed | Five Broken Cameras | 2011 | 94 | |
| 19-Feb-2020 | Wed | Harriet | 2019 | 125 | |
| 4-Mar-2020 | Wed | Where Angels Fear to Tread | 1991 | 116 | |
| 11-Mar-2020 | Wed | A Room with a View | 1985 | 117 | |
| 18-Mar-2020 | Wed | Howards End | 1992 | 142 | |
| 25-Mar-2020 | Wed | Maurice | 1987 | 140 | |
| 01-Apr-2020 | Wed | A Passage to India | 1984 | 164 | |