This event has already occurred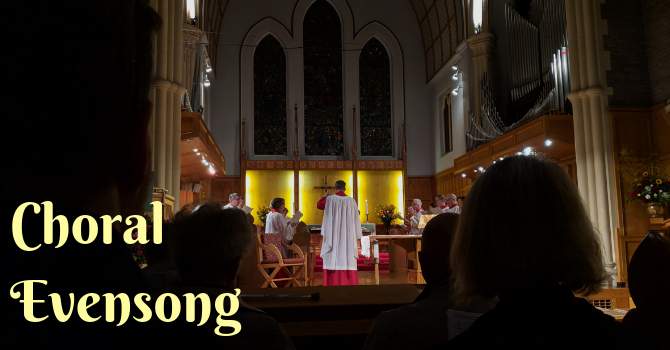 Save to your Calendar
Evensong is a short (40-minute) service of choral music, chant, and prayer, sung by the Choristers on the first Sunday of each month.
As most of the service is sung by the choir on behalf of those present, one can approach this service as feels most comfortable for each person attending. There is little requirement for active participation; one may follow along with the prayer of the service, or merely bask in the music and atmosphere.
A leaflet with the order of service is available near the garden door or near the back in the centre aisle.
March 3, 2018 - Choral Evensong for the Last Sunday after the Epiphany
This is the last Sunday before the more sombre tones of Lent.
The Choristers will sing Herbert Howells's sublime Collegium Regale setting of the Magnificat and Nunc Dimittis, and Thomas Tallis's O nata lux.
The organ will offer Einar Traurup Sark's Toccata Primi Toni.