This event has already occurred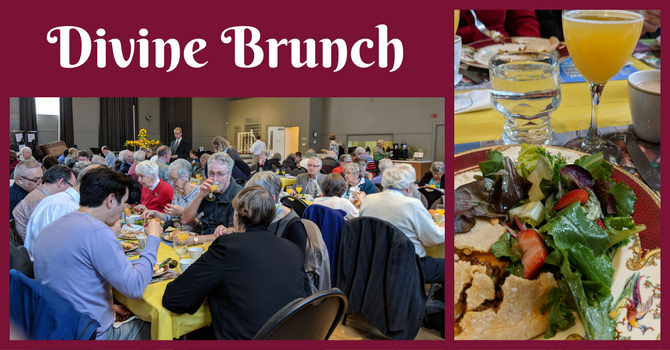 Save to your Calendar
Thanks to Chuck and Gary for making everyone brunch every month.
Tickets are required in advance. You decide which dish you want when you buy tickets. The cost of the tickets covers the cost of ingredients. At the time of writing, the cost is $8 per person.
If you are visiting the parish and don't have a ticket, ask one of the clergy or anyone else. There are usually a few people who can't use their tickets and they give them to the clergy to give to you.
Menu for March 17, 2018
Cheese & Broccoli Quiche / Green Salad
Devilled Ham on Croissant/ Green Salad
Vegetarian, Vegan, Gluten-Free available / Green Salad